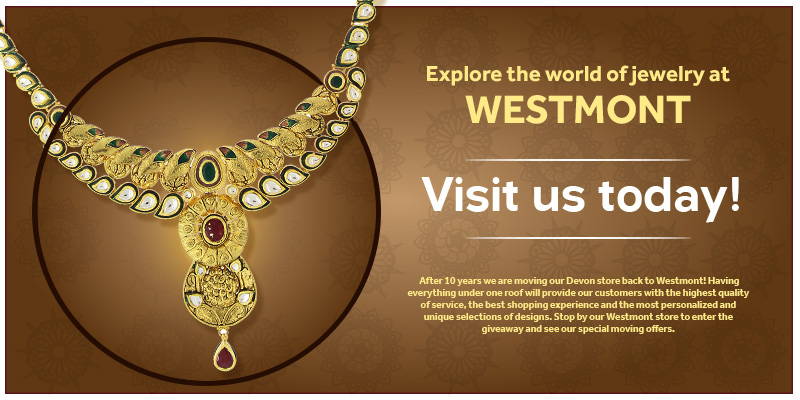 A Message To All Our Loyal Customers
After 10 years we are moving our Devon store back to Westmont! Having everything under one roof will provide our customers with the highest quality of service, the best shopping experience and the most personalized and unique selections of designs.
Thank You!
We want to thank all of our loyal customers that have been coming to our Devon location for the past decade. We hope that we can show you that moving everything to one location will truly give you a better jewelry buying experience. While we know it might be further for you to travel, just know that that we will do everything we can to make it worth your trip!

Stop by our Westmont store to enter the 1oz Gold Bar Giveaway and see our special moving offers.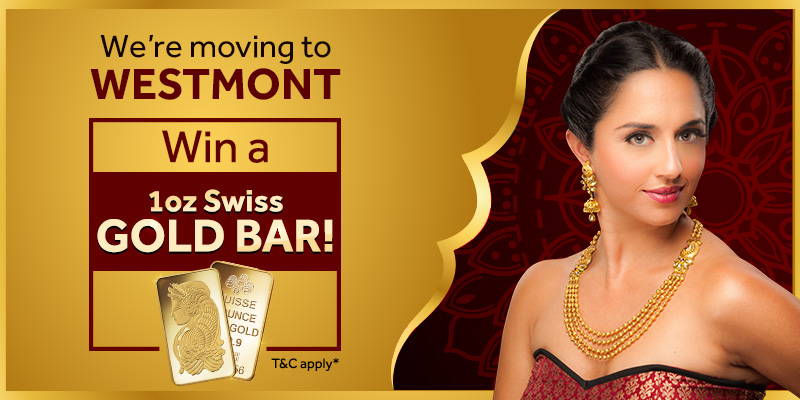 Stop by our Westmont location at any time during the month of October and enter for your chance to win a 1oz Gold Bar, over $1,200 Value!* - FREE!
No Purchase Necessary!
141 W Ogden Ave
Westmont, IL 60559
630.724.1700
*Terms and conditions apply. See store for details. Enter up to October 31st. Value subject to change based on market price.